Our Week In New York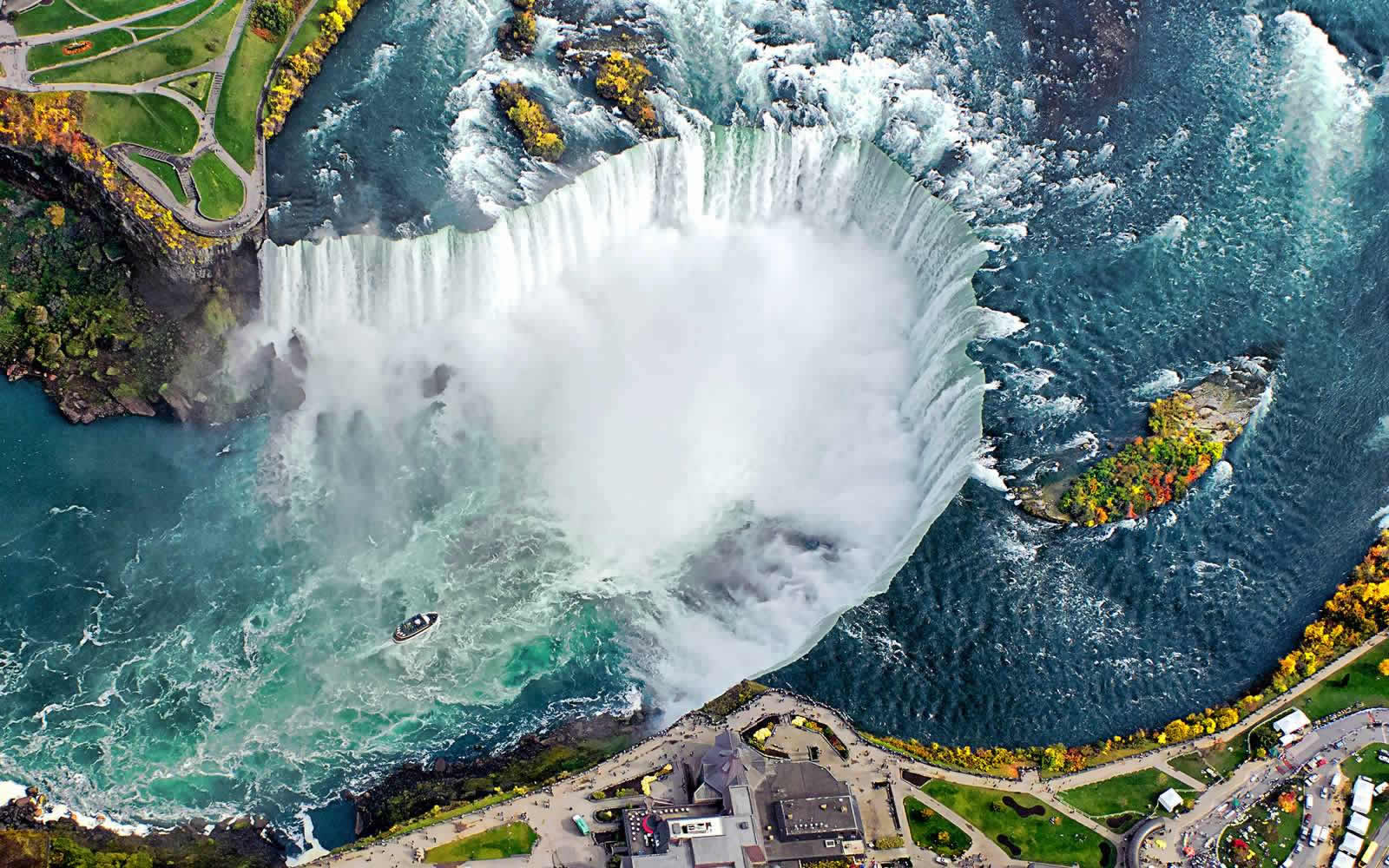 Our New York trip started out in Niagra Falls. We hiked a bit then later were ready for our boat trip near the falls. We set out on the path and let me tell you, that was a crazy sight to see. So much water pouring down! Once we got to the boat we received our plastic raincoats and boarded the boat. The boat got closer and closer to the falls, we could barely see where we came from. Glad they provided us with raincoats, we would have been soaked! We all even saw a rainbow from all of the mist! Niagara Falls was such an amazing experience.
Troubles…
So, we finished up at Niagara Falls and set out for our next destination. We totally forgot about gas! We were so focused on the next place when we forgot about fueling up our R.V. Luckily there was a rundown gas station right when we needed it. Back on the road!
Back to Basics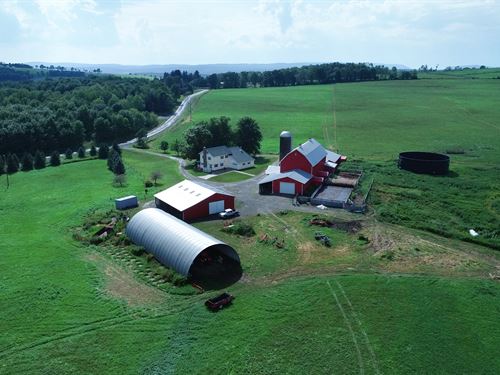 We decided to do a Back to Basics Trip. For those of you who don't know what that is, it is a farm that really digs down to the roots of America. They hardly go to the store for anything, most of their food is homegrown or raised. The girls had a good time seeing all of the animals such as ducks, cows, chickens, and dogs. The food was amazing, everything from fresh mozzarella, homemade bread, honey, salads, and so much more. They were so welcoming to us, we really had a good time.
Watkins Glen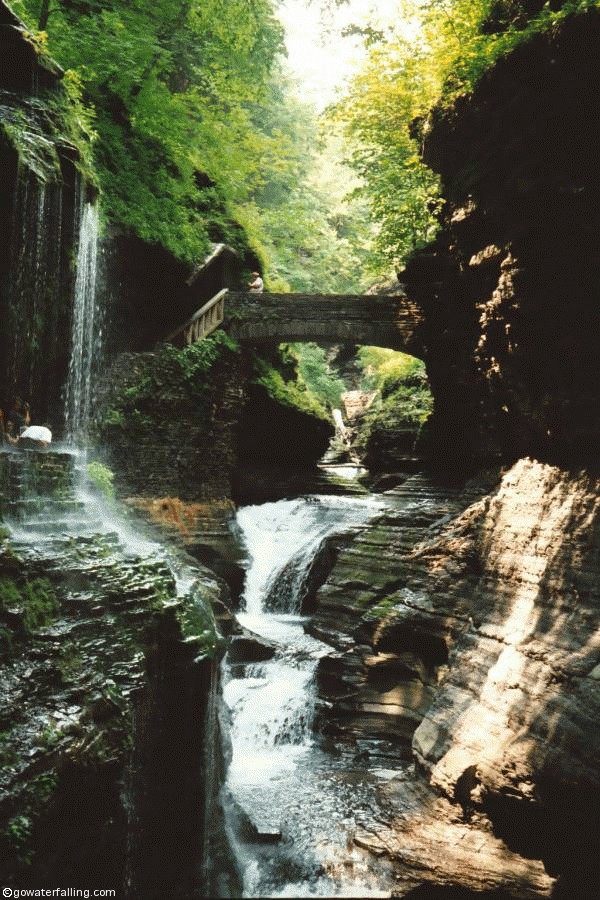 Day 2 in New York we planned a trip to Watkins Glen, for you non-New Yorkers, this place is a must-see. It is a stream that descends 400 feet past 200-foot cliffs, with 19 waterfalls along its 1.5-mile course. (More Info on Watkins Glen Here). Specifically, we took the Gorge Trail. We saw so many breathtaking waterfalls and even a few frogs, or toads, not sure which they were. For the most part, our kids got along. Until someone almost got pushed into the water, but we got that resolved. The Watkins Glen state park has some of the most amazing hikes we have ever been on. We all highly recommend taking the Gorge Trail Hike in Watkins Glen.
Corning Museum of Glass
For this part of the trip, we went our separate ways. Paige went on a glass blowing tour, while Colter and the girls went to a different section of the Corning Glass Museum. Everything at the glass museum was so interesting. Although the girls had lots of fun in the library, they found a touchscreen table with games on it. The guided tour was also very interesting, all from making pendants to blowing glass. To finish it off, we made glass art and glass cups with our own designs.
Bath Air Show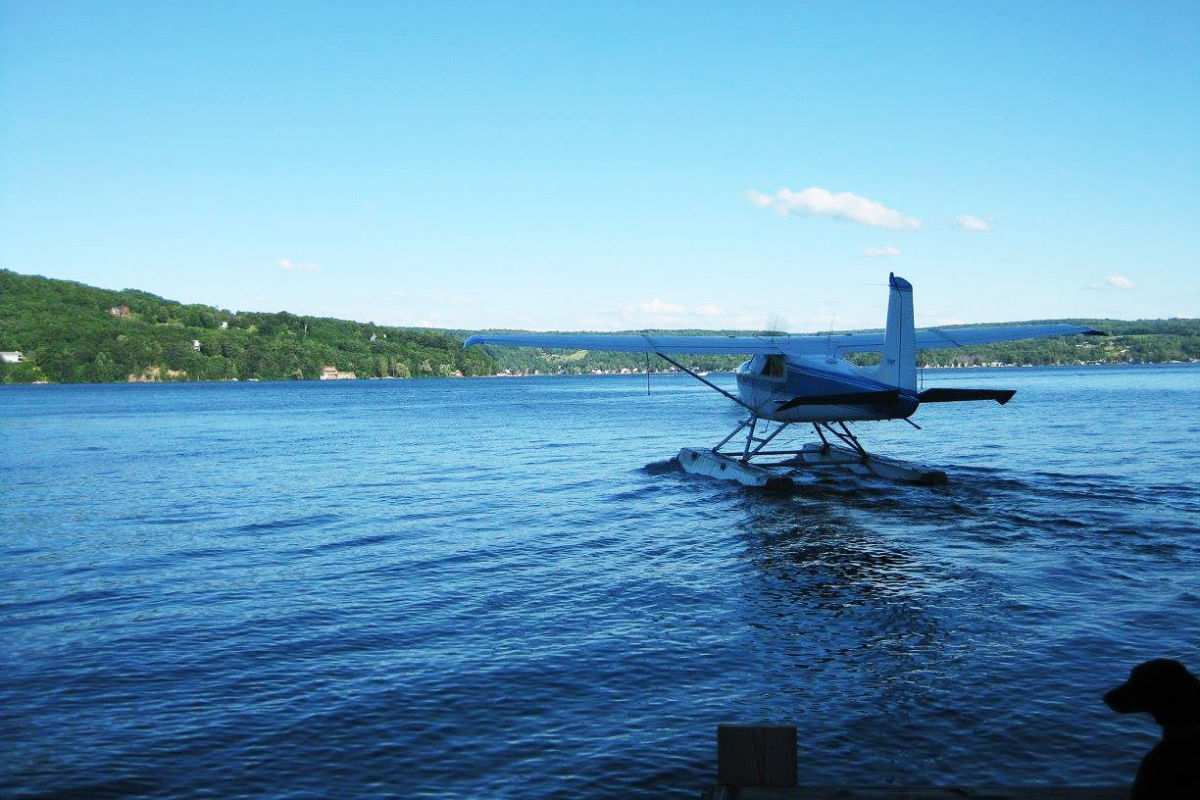 Our last adventures in New York were definitely remembered. We started out at a park, the park had a giant "jumping pillow." This thing was so cool. Here is what it looks like. We soon left for the Bath Air Show. It is where a bunch of seaplanes all fly around for a day at Finger Lakes. So many planes all flying around, there was always to look at, especially with the scenery. Colter even got to fly in one, how cool! The girls even got to make some paper airplanes and goof around for a while.
New York City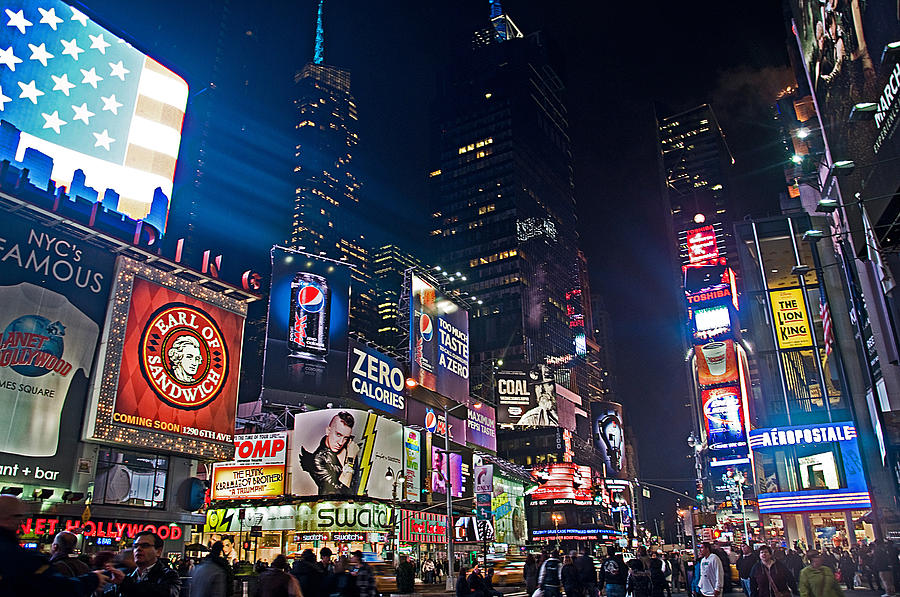 New York City was so amazing. We started this adventure out by going to the Statue of Liberty. The skyline in New York City is breathtaking. Such an amazing city. The Statue of Liberty is so much bigger than you think it is. Later that night we made our way to Times Square. There are so many lights and noises going on all around you that it is truly a once in a lifetime experience. (Unless you live there). That was a late night for us, at 10:37 pm we got Krispy Kreme. Then! We went to a Broadway show, now that was a late night. We were all pretty tired. The next day we had to get up early to take a train back to New Jersey.
All in all, we had such a great time in New York, so much variety for things to do and places to see. We highly recommend you visit this state.